Expertise. Community. Convenience.
With over 60 years of combined experience providing our clients with insurance and risk management products, Lakes Central Insurance boasts unparalleled expertise in crafting custom insurance solutions. And because we're an independent agency, we're able to use that expertise to its fullest potential, with nothing but our clients' best interests in mind. We work with more than 40 insurance providers, each of which we have a long-standing relationship with. Our bidding process allows us to dictate the coverage needed and ensure we find the most cost-effective risk solution for every circumstance.
Our local focus is also an important part of our identity. Minnesota's businesses and residents have unique insurance needs, and we're always at the forefront of changes to our community's needs. This enables us to quickly identify risks and help our clients keep themselves covered and secure. We're committed to helping our state—and our neighbors in Iowa, North Dakota, South Dakota, and Wisconsin—continue to thrive and prosper. Wherever you are, if you're our client, you're also our neighbor and a part of the Lakes Central community.
Our Coverage Area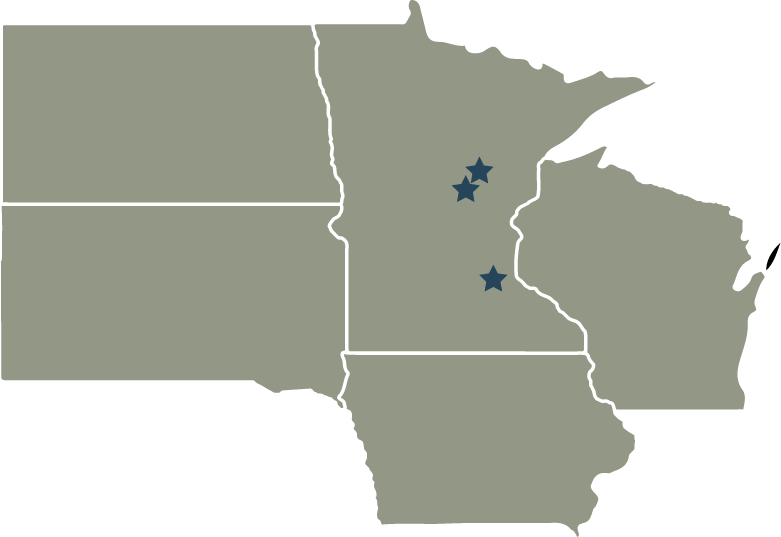 We also make it easy to stay in touch, and take a proactive and informative approach to communication: we not only help you make insurance decisions, but we also help you understand and plan them. We can meet in person in any of our three offices in Brainerd, Crosslake, and Eden Prairie and provide our full range of services through teleconferencing by phone, email, and video.
Now more than ever, it's important to know you have an insurance partner you can reach in any situation, no matter what appears on the horizon. We live, work, and play right in your backyard, and are here any time you need a hand.
Meet Your Neighbors in Insurance
At Lakes Central Insurance, we like to make sure all of your insurance and financial planning needs are available under one roof. That's why we have a close and unique partnership with Full Circle Financial. Alex Stanton on our joint team is ready to help you with all your financial planning questions.
Visit Full Circle Financial
Securities and advisory services offered through United Planners Financial Services, member: FINRA, SIPC. Full Circle Financial, Lakes Central Insurance, and United Planners are not affiliated.
Proud to support the efforts of our local lakes area chambers of commerce.